Are you considering aesthetic plastic surgery?
Whether you live in Mexico or abroad, Renewed in Mexico could be your best option.?Mexico is internationally recognized for high-quality plastic surgery and is a leading country worldwide in cosmetic surgery procedures, followed by the United States, Brazil and Argentina, which is why we are able to provide an array of state-of-the-art techniques, experience and treatment options for your aesthetic goals at a reasonable price. Certain that plastic surgery will be the first step to recover your self-esteem, to feel better, and to enhance your quality of life, we invite you to come to Cuernavaca, Mexico—the city of eternal spring—to return home renewed.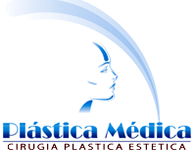 At Plástica Médica Cuernavaca we offer specialized care in aesthetic plastic surgery where for those of us who make up your surgical team what matters most is you, the patient. Our top priority is to provide quality care—before, during, and after surgery—with the highest standards of professionalism, ethics, and medical excellence. Dr. Meza and his dedicated team of surgeons are all board certified and re-certified by the Mexican Council of Plastic Surgery and active members of both the Mexican Association of Plastic, Aesthetic and Reconstructive Surgery and the American Society of Plastic Surgeons, while modern and fully-equipped facilities guarantee the safest and most reliable conditions available for your surgical procedure.

All-inclusive packages

Our all-inclusive medical tourism packages include practically all costs associated with your operation during your stay in Cuernavaca, including airfare, accommodations, surgery, hospital, doctor, and all other related expenses.
Air travel: flights to and from any destination to Mexico City (optional)
Transfers from Mexico City airport to Cuernavaca
Accommodations with three meals a day, in a comfortable and private location
Transportation to and from hospital and doctor's office for surgery, appointments and treatments
Pre- and post-operative medical consultations, treatments and check-ups
Medical fees for surgeon, assistants, anesthesiologist, scrub nurse and other medical personnel

Hospitalization: operating room, necessary materials and equipment.

_

_

_______

more>



Recover from your surgery in the city of eternal spring

Whether traveling from within Mexico or abroad, relax following your surgery in the city of eternal spring. Casa Vista Hermosa is a comfortable and elegant post-surgery recovery house located in a tranquil and secure gated community in the Vista Hermosa neighborhood, the most attractive area in Cuernavaca.
more>